19 Mar, 2006
Installing my 2004 Toyota Sienna's Navigation System
Posted by: Kristian In: Cars|Do-It-Yourself
I bought my 2004 Toyota Sienna as an almost fully loaded XLE Limited edition. The main thing that was missing was an in-dash navigation system. Since I really value having an in-dash navigation system as opposed to a portable navigation unit (which is more prone to theft), I decided to retrofit a stock Toyota navigation unit into my Toyota Sienna
Typically, you can install an E7001 from a Toyota Solara into a Toyota Sienna. However, I found an E7006 from a Toyota Tundra on eBay, and I was wondering whether it would work as well.
After some research on www.siennaclub.org, I learned that the E7006 is the same unit used on a 2005 Sienna with a JBL digital amplifier.
I went ahead and bought the E7006 taken from a 2005 Tundra on eBay. The part number is 86120-0C160 / DW468100 – 0170. Although the part number of this E7006 is different from an E7006 used in the Solara, I was able to install it and everything worked fine except for the voice navigation.
Here are some pictures: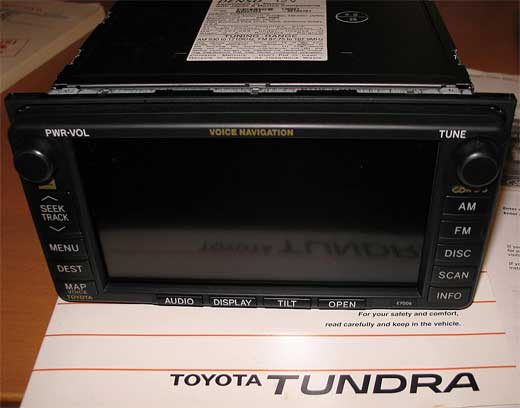 The E7006 taken from a Toyota Tundra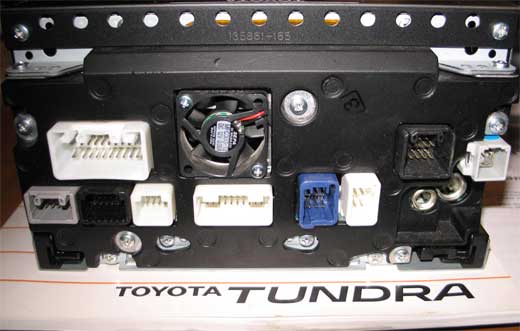 The rear connectors look identical as the ones on the Solara Nav Unit. I have connected the VSS signal and the brake signal into E5 pin 17 and E8 pin 17 respectively (on the Engine Control Module).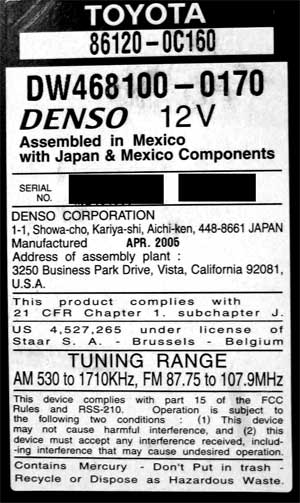 The Toyota part number.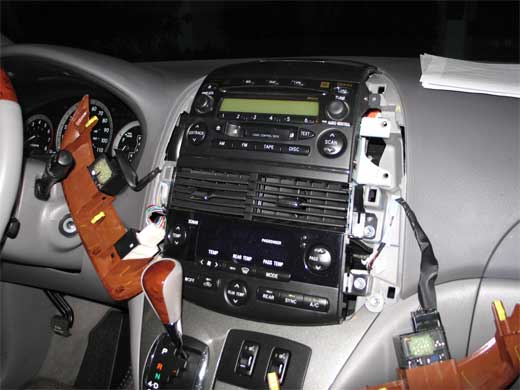 Removing the original stereo.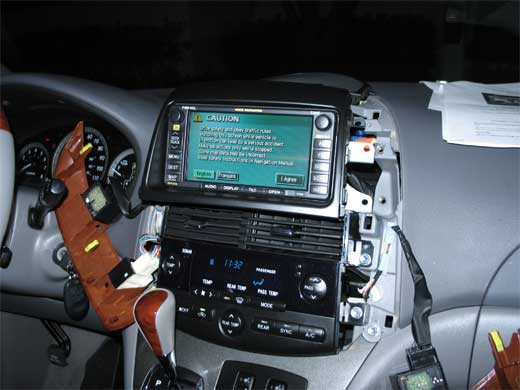 Plugging in the Tundra E7006.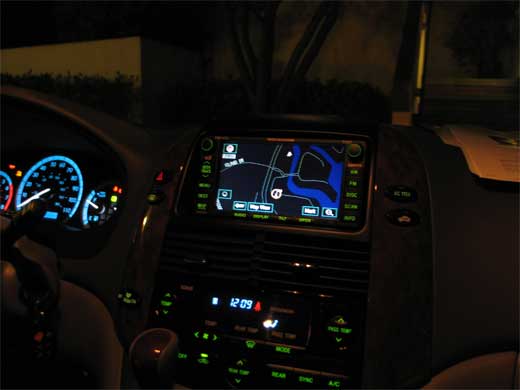 Unit shown at night. Button lights are green and match the Sienna's.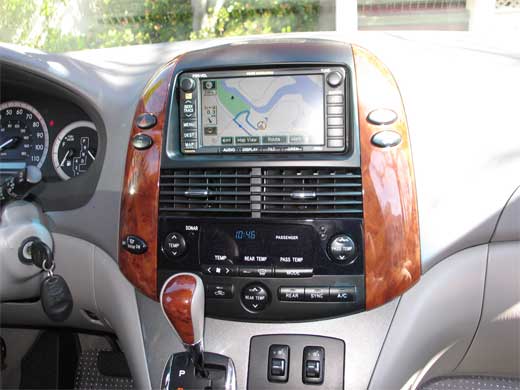 Unit shown during the day.