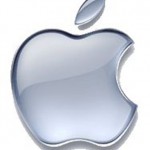 It all started with one innocent iPod. A couple of years ago, my wife, Yuli, gave me a nice 30 Gb iPod Video. That was my very first apple product. I used it, it was cool, and that was it. Then, we got an iPod for my son so that he could have white noise when sleeping. Last year, Microsoft provided cash back on eBay purchases, and since Yuli's computer was near its end-of-life, we decided to get a 13″ Macbook for just about $500 (after discounts).
Earlier this year, my company started to provide iPhones as an option in addition to the Blackberry phones that it normally provides. I, of course chose an iPhone (3G S) because of all the Apps! After Yuli saw what cool things my iPhone could do, she wanted one too. Also, my home-built Windows XP PC was starting to crash very often, so I was eyeing for my new computer to be an 8-core Mac Pro. So on Black Friday, 11/27/2009, I bought Yuli an iPhone and myself a 3.0 GHz 8-core Mac Pro.
The Apple Migration has come full circle.